Over time, more and more users will be using your Cledara account. Thus, the best practice is to organize them all in teams for better clarity and expenditure reporting at a glance.
In order to start creating teams, go to Settings > Workspace Settings > Teams and members.
Then select "Add a new team", set the name you want to give it and you're almost done!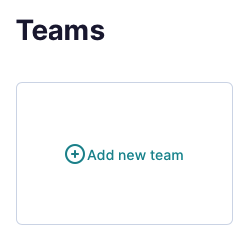 Now onto the last step, adding members to this team.
In the members' list right below click on the "edit" button right next to the user you want to assign to this new team. Then select "edit teams". You can now assign this user to any of the existing teams.
An example of how it may look like: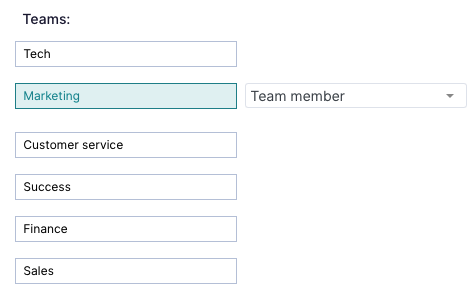 Once you select the group you want to assign it to, specify whether this person is a regular member or a manager of the team.
This will allow you to easily set up approval flows later on (available in the Standard Plan and above).
Once you have some teams set-up you will be able to check the spend breakdown by teams in the dashboard and have more visibility on how you're spending your resources.
Let's see it in action: