If you want to disable an application that has been added to your subscription list in Cledara, you simply have to:
Log in to Cledara

Go to the application that contains the card in the "Subscriptions" tab

Toggle to deactivate the card. This will prevent any more payments from going through: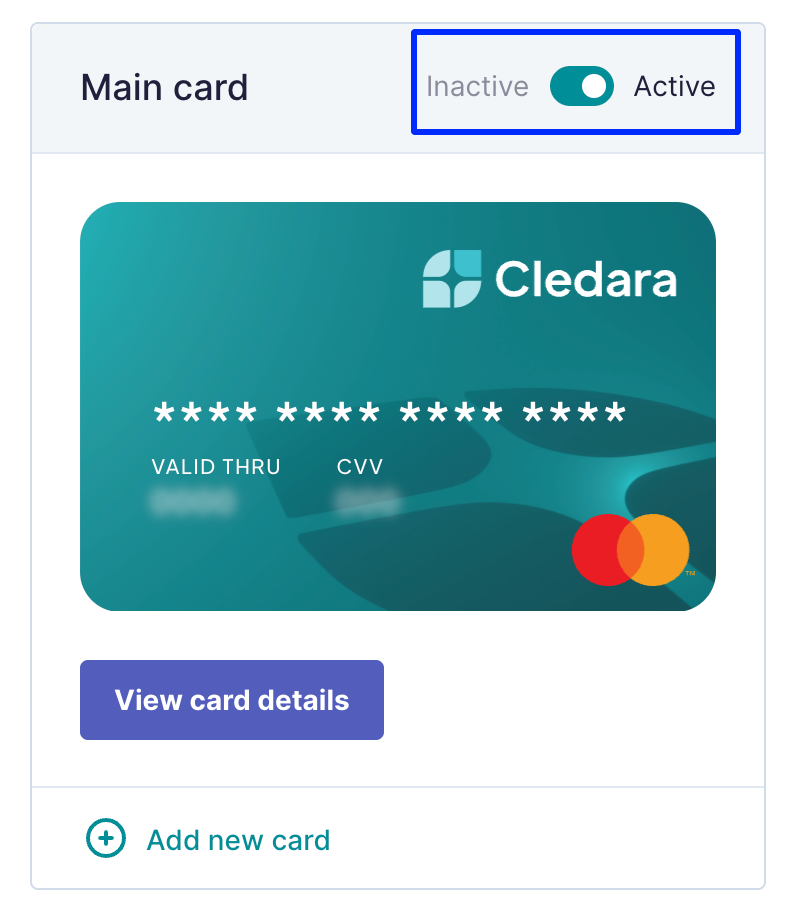 If the budget for this card was fixed, you should click the More actions button at the top right of the application view and Flush money from that card. This will allow you to transfer any remaining funds on the card used to pay for this application to the main pool of funds.

Then all you need to do is remove an application using the button Disable next to the More actions button.
That's it! Application removed.