Application tags are here to help you categorise and organise your applications on Cledara.
They are visible to all users in the workspace, but Application owners can add and remove tags within an application at any point once it has been added or approved, and Admins can edit and delete existing tags.
Add a tag to an application
To add a tag, simply go to the application in question and select Edit next to the Subscription details.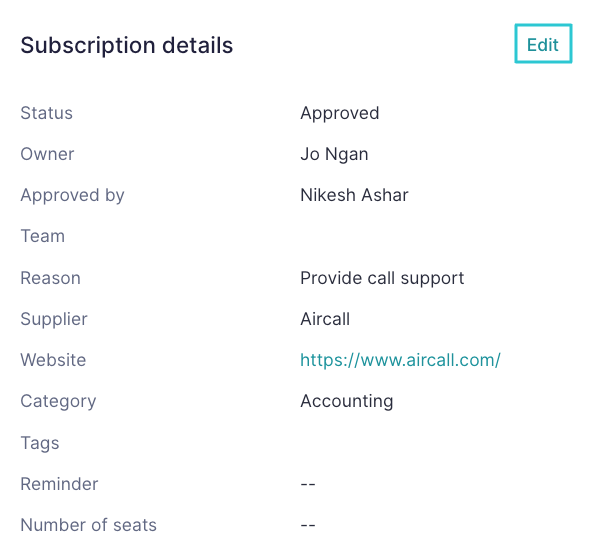 Scroll down to the Tags section. If you click on the dropdown, you will be able to see the existing tags that have been created already by your colleagues and select the one you wish to add to the application.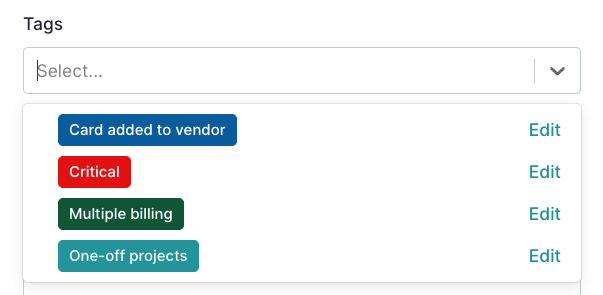 Create a new tag for the workspace
If you don't see the tag you are looking for, you can create it.
Both Admins and the Application owner can create a tag by just typing in the name and then selecting Create "tag name" bubble.

You can further customise the new tag by editing the name and selecting the colour you wish to assign for the tag. Remember to click Save and Save changes at the end.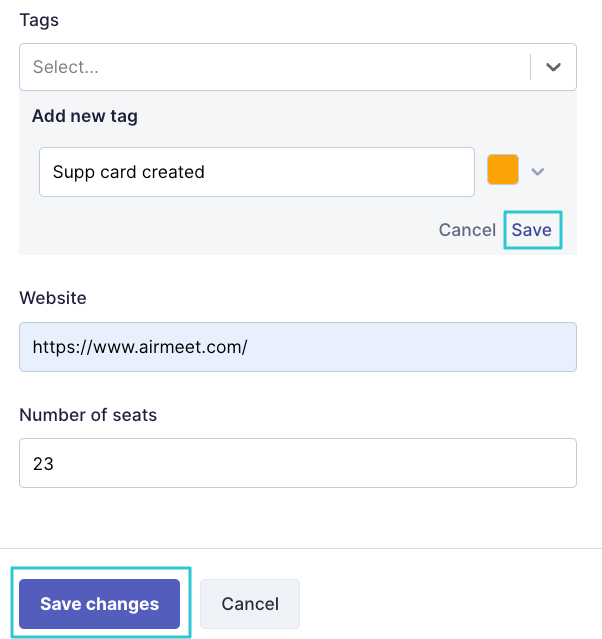 Now you can see the tag assigned to the application.

You will also see the tags in the Applications tab. If you hover your mouse over the tag, you will see the tag name.

Remove a tag from an application
Should you wish to remove a tag from an application, this can be done by simply going back to Subscription details > Edit and then selecting the x found next to the tag. Remember to click Save changes.

Edit or delete a tag
Admins can edit or even delete the tag altogether by selecting the drop-down arrow in the Tags section and then Edit.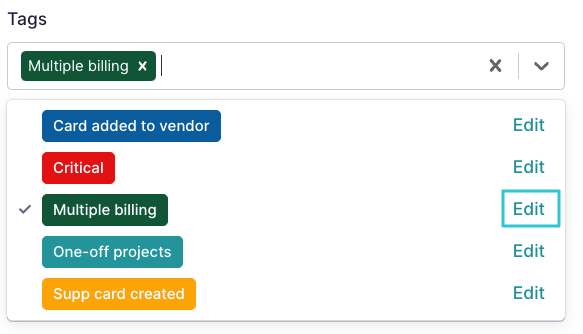 Here you will have the option to change the name and colour of the tag, or to delete the tag if necessary.
Pro tip: If you export your applications from the Applications tab on Cledara, your tags will be included in the CSV. Additionally, you can use these assigned tags to search for specific applications.