There are two types of notifications on Cledara: email notifications and notifications within the platform.
Email notifications
As the name suggests, the email notifications are sent to your inbox whenever any of the below actions happen: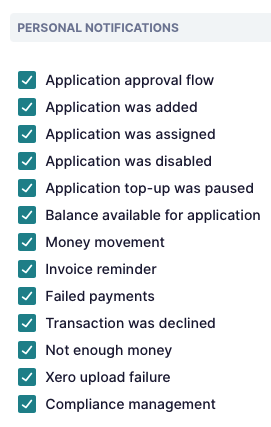 You can customise which kinds of email alerts you receive by going to Settings > Workspace Settings > Preferences.
Notifications within the platform
You will find the bell icon lit up next to your profile picture at the top right corner when the following situations occur:
Simply click on the icon and you will see more information about each scenario.