To deactivate a Cledara card, simply:
Log in to Cledara

In the Applications tab, go to the application that contains the card

Toggle the switch to turn off for the card: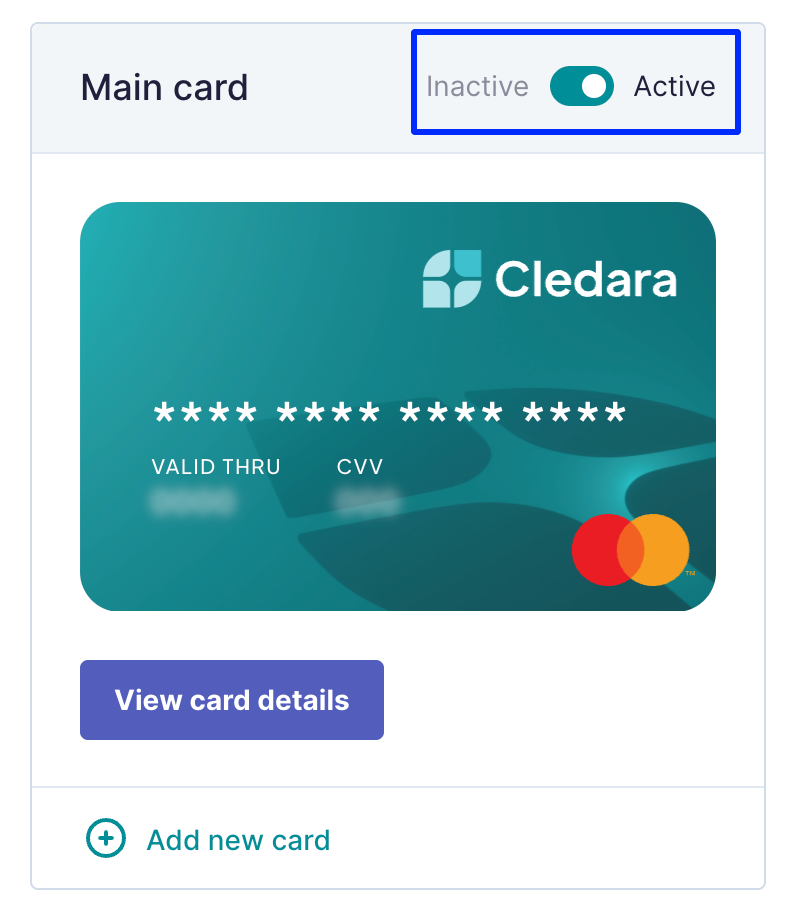 Once you switch it to inactive, the card will be disabled.
While the merchant will no longer be able to collect the payment for that subscription through the card, it is important to remember that canceling it does not exempt you from the obligations and liabilities that you might have entered with the subscription provider when you signed up for the service.
You can always activate the card again in the future by switching it back on.