With Request Access, you'll be able to give your teams access to the right software tools, every time. With Request Access:
Team members can request access to the software they need within Cledara

Application owners can manage

all access requests in one place
Less admin, more control, and a better experience for both users and admins.
How to use Request Access?
Users can request access to any tool in the Overview tab within each application.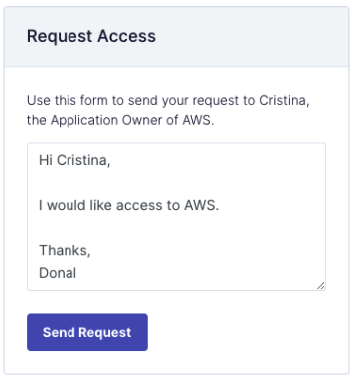 Applications > Overview tab > Request Access.
Once a user sends a request, the Application owner receives an email and sees the request in the My Tasks section.

By clicking on View request, you can evaluate the request and take any of the following actions: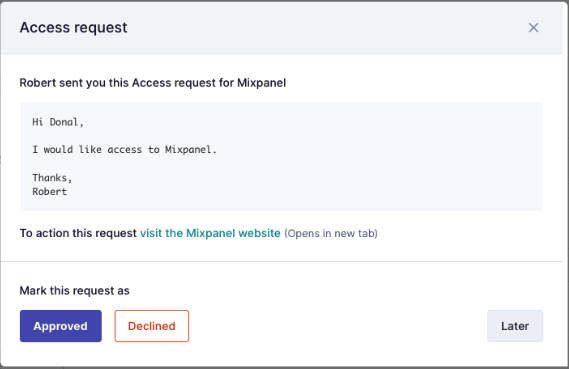 Visit the website of the application in order to grant access to your colleague

Mark the request as "Approved"

Mark the request as "Declined"

Click "Later" to close the request and take no action yet
Once the request has been approved or declined, the requester will receive an email confirming the outcome and they will also see it in the overview tab of that application.

Pro tip: As an application owner, to give access to your colleague to that tool, you will need to log in to the subscription's website to invite them.