If your organisation registers your email domain via Google Workspace, you can register and sign into your Cledara user account with Google.

Register with your Google account
Upon receiving the email invitation to join your Cledara workspace, follow the link to create your user account. There, you have the option to log into your Google account or set up a password.
Sign in with your Google account
Regardless of how your account was created, once your email is registered in Cledara, you will be able to log in with Google. Simply click Sign in with Google to access your workspace.
Set up your password separately
Even if you have registered with your Google account, in some cases like having turned on Protected card access, you might need to set up your login credentials separately.
To do so, click on Reset your password right below the Log in button on the login page: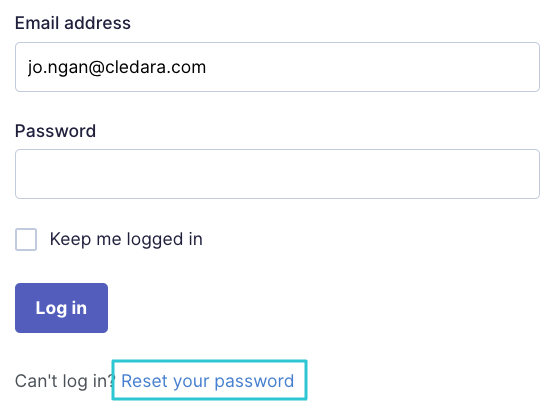 You will be able to set up a separate password to access your Cledara user account.