Your action might be needed
In some cases, the automatic process might not have succeeded and you might need to manually replace the old card details with the replacement card details on the merchant's website.
Back in January, we began the process of upgrading our card infrastructure to provide a better payment experience.
Cards created after March 4th are supported by a new payment processor, and as the final stage of the upgrade, we have created replacement cards for all cards created before March 4th.
Working closely with Mastercard, we have begun a process whereby these new cards will automatically replace the old ones at the merchant.
Once successfully updated, your merchant will have all the new card details and will be able to bill on the new card with no actions needed on your end.
Until June 24th, your old cards will remain active and any scheduled payments will not be affected.
Frequently Asked Questions
How do I tell which cards are old and which cards are new?
First-generation cards are blue in color, while the new cards are teal with a translucent Cledara logo on the background, as shown below: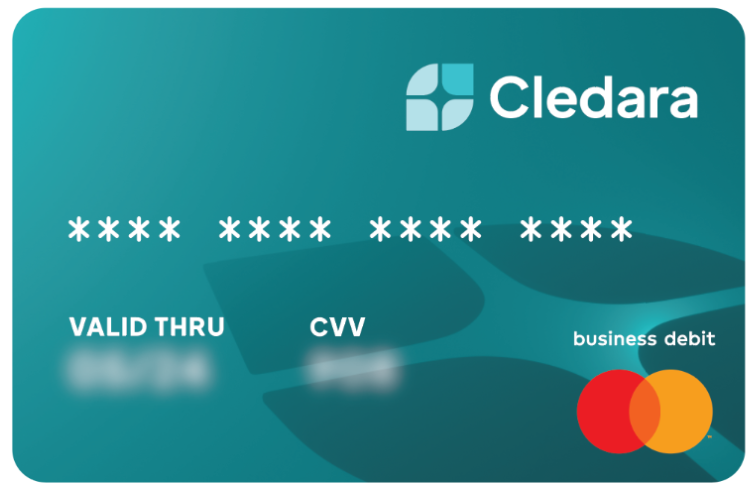 How do I see the new cards?
When the card is successfully migrated, you'll automatically see the new cards in the View Card window, just as you do now. Nothing will change in how you access card details.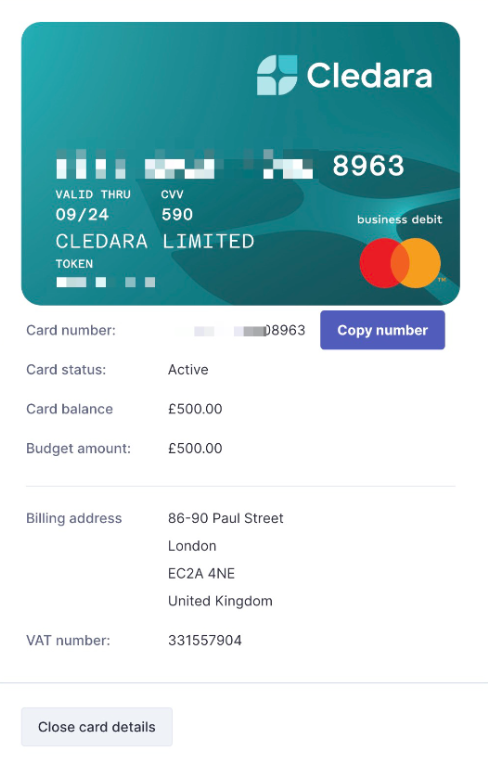 Where do I find the list of cards that requires manual updating?
Log in via this link to see the list of applications that you need to change payment details for. All application owners have been contacted for this as well.
Alternatively, you can also apply a 'Needs updating' filter in the Applications tab to see which cards need your attention.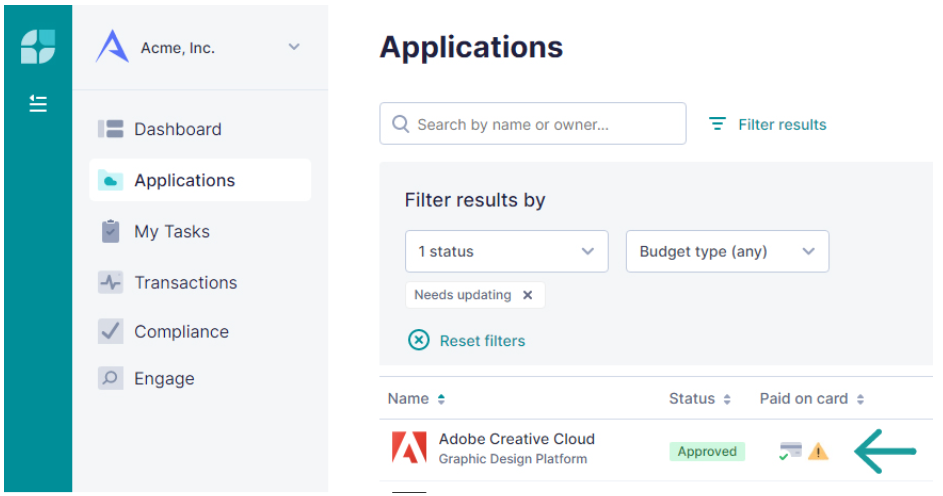 How do I manually update the cards?
When you click the button "View card details", you will be able to see the old card on the left and the new replacement card on the right.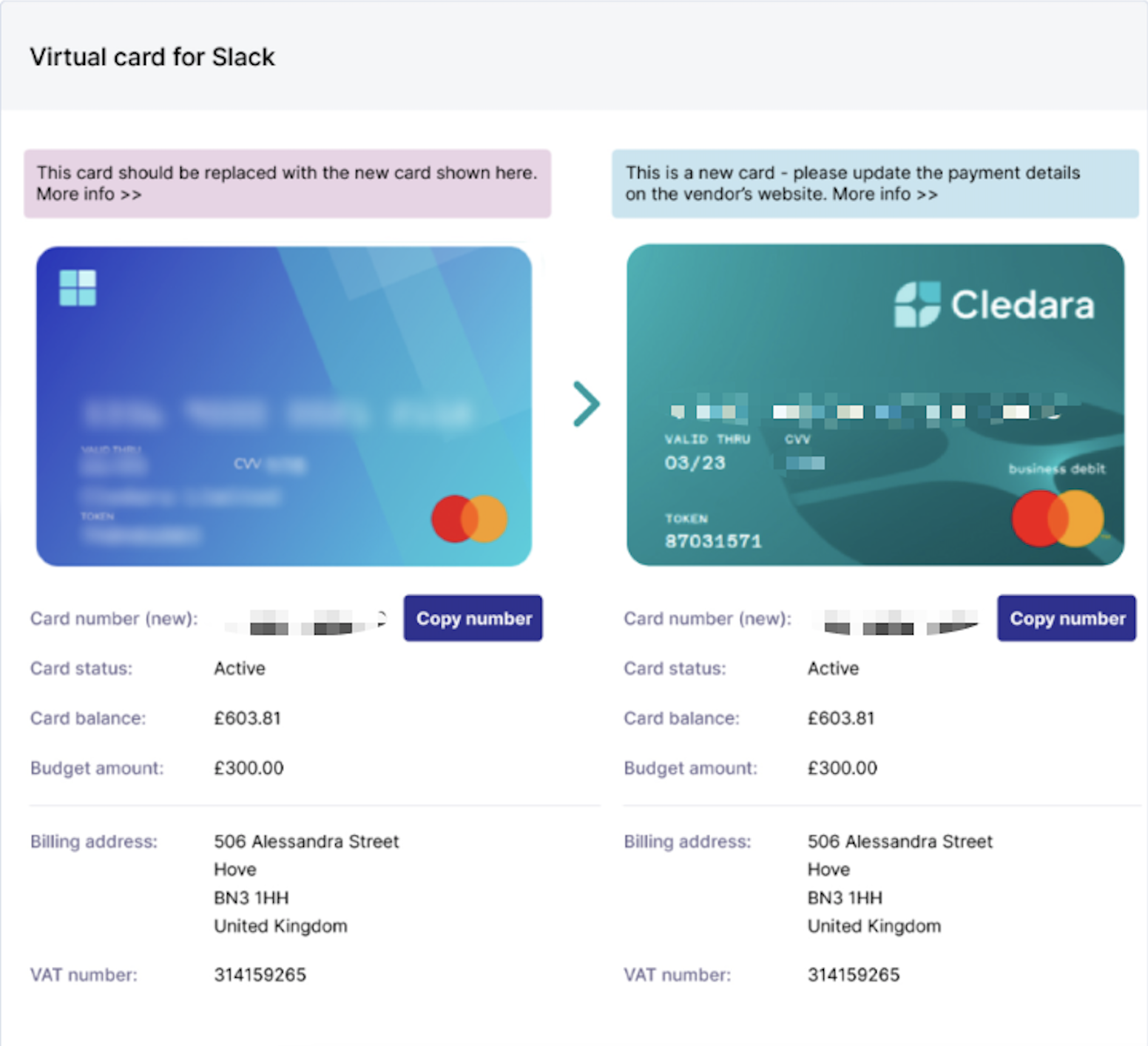 You'll be able to follow the link in the application to the merchant website to log in and make the change to your payment details.
You can track the progress by pressing the "Change confirmed" button and we'll update the view to show the new card only.
Easy steps to migrate your cards (in 20 seconds)