The Rewards feature is only available to UK and EAA customers who signed up before 3rd July 2023.
Admins can redeem the reward points you've accumulated in Settings > Workspace Settings > Rewards. You can access Settings by clicking on your profile in the upper right corner, or the settings wheel icon at the bottom left of your screen.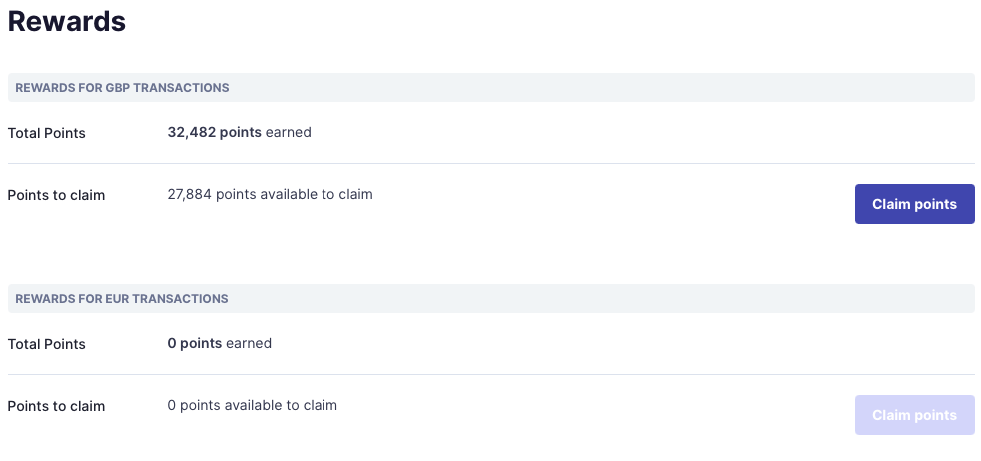 Once you have some points accumulated in either of your EUR or GBP accounts, use the Claim points button to send a request to have those points converted into additional funds!
1 point is worth £0.01 or €0.01, depending on the currency of your Cledara account.
The points are available to claim from 30 days after the date of the transaction and they will expire after 12 months. During this timeframe, you can claim your points whenever you want, and however often you want.
Once you claim the points, the rewards will appear as an incoming transaction to your Cledara account, exactly like a top-up. This incoming transaction will appear in the Transactions tab.
Note that points are redeemed for cash in the currency they were originally spent as.
If you are an Admin in your Cledara workspace, you will receive an email notification once the rewards have been approved.