To claim your rewards earned you will have to go to your account settings menu.
You can access it by clicking on your profile, in the upper right corner, or the settings wheel icon, in the bottom left of your screen.
Then go to Settings > Workspace Settings > Rewards.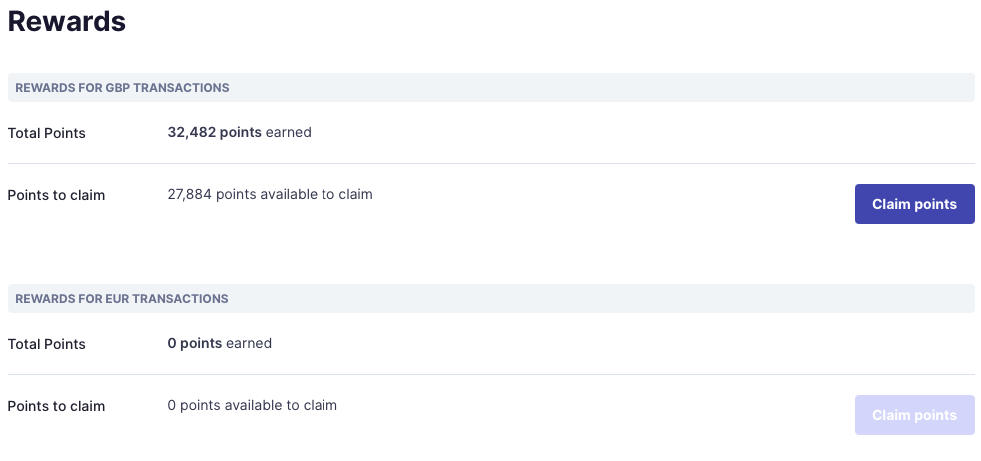 Whenever you want, and have some points accumulated in either of your accounts, use the "Claim points" button and you will send a request to have those points converted into additional funds!
1 point is worth £0.01 or €0.01, depending on the currency of your Cledara account.
The points are available to claim after 30 days from the date of transaction and there is no limit on how often you can claim your points. On a weekly basis if you wish, yet we recommend holding on for a bit so the reward feels larger.
Once you claim the points, the rewards will appear as an incoming transaction to your Cledara account, exactly like a top-up. This incoming transaction will appear in the "Transactions" tab.
Note that points may be redeemed for cash in the currency they were originally spent as.