Cledara is proud to introduce two transformative features: SaaS pricing benchmarks and the world's first AI-powered SaaS Procurement Copilot.
In the world of software, opaque pricing and vendor-dominated negotiations are commonplace.
To enable fair pricing and better negotiations, we assess your unique situation by:
Comparing how much you're spending compared to others
Surfacing how much the tool is being used
Providing alternative tools to consider
These data points equip you to take charge of negotiations and empower you to navigate the procurement process with confidence.
Feature Overview
Benchmarks: Your Pricing Insight Partner
Benchmarks provide a clear view of your SaaS spending compared to others. This transparency ensures you're paying a fair price and equips you with the data needed for effective negotiations.

Copilot: Your Negotiation Assistant
Copilot is your ally in the negotiation process. From renewal reminders to pre-filled email templates, it streamlines your interactions with vendors, ensuring you have all the necessary information at your fingertips.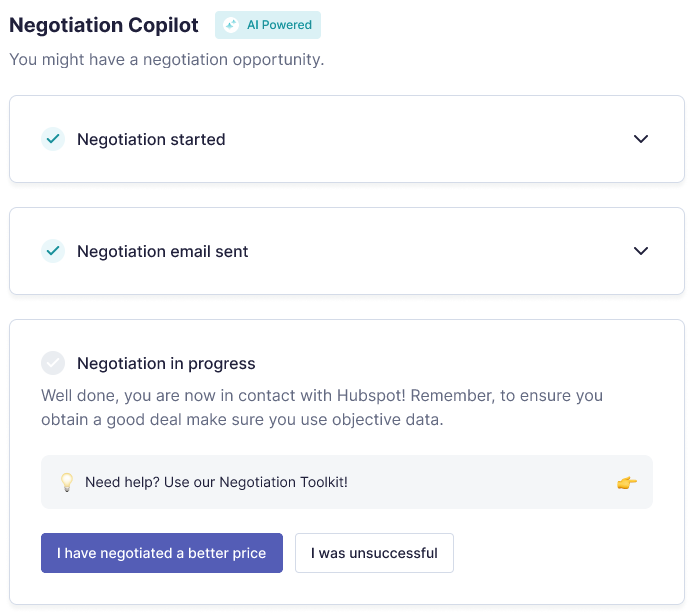 How to get started
Benchmarks & Negotiation Copilot are available in Cledara's Plus and Pro plans.
Book a call with our team, or if you're already a customer, contact our Customer Success Team for a personalised walkthrough.
For more information about the features, go to our dedicated Benchmarks & Negotiation Copilot articles.