Admins and Finance users can manually export a CSV to import all transactions to the Quickbooks bank feed.
The file can be exported in Transactions tab > Filter results > Export > Quickbooks: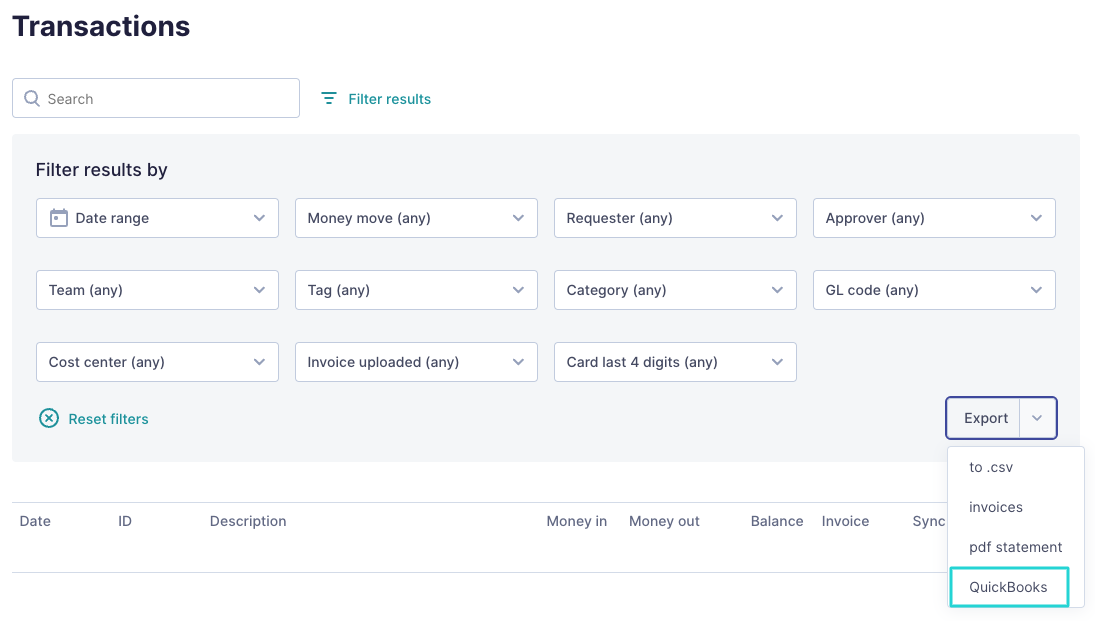 In the CSV, you will find the following columns:
Date

The date when the transaction was made.

Description

The merchant details, payment amount in the original currency and the conversion rate (if applicable), and Cledara transaction ID.

Amount

The actual payment amount; "+" is money in and "-" is money out.