Whenever you need to check all of the transactions that you are making in and out of Cledara, you can use the "Transactions" tab.
Here's an example of how it may look like: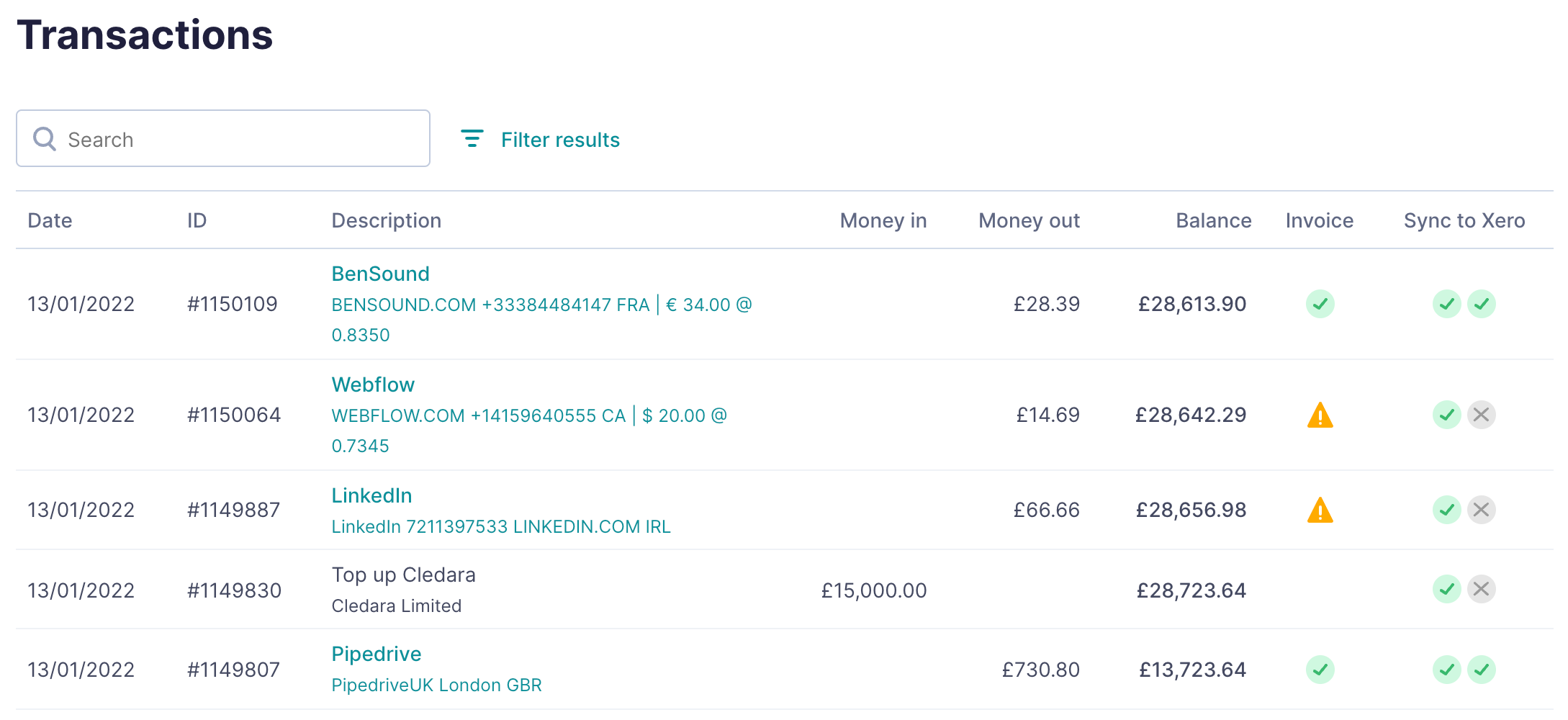 The "Transactions" tab is straightforward to understand but there is a lot of potential in it as well.
As you can see in the image, each line corresponds to each transaction that has taken place with your Cledara account, just like a payment to a provider or a refund that may be issued to you.
Next to the description, you will be able to see whether the money went out or in of your account and the balance after that movement.
Lastly, in the last two columns, you can first check if an invoice has been uploaded for that transaction and then if this transaction has been pushed to Xero and its status. You can always hover over the icons to know exactly what each means.
Now, let's dig deeper into the transactions!
With the buttons on top you can filter the transaction by date range or by type: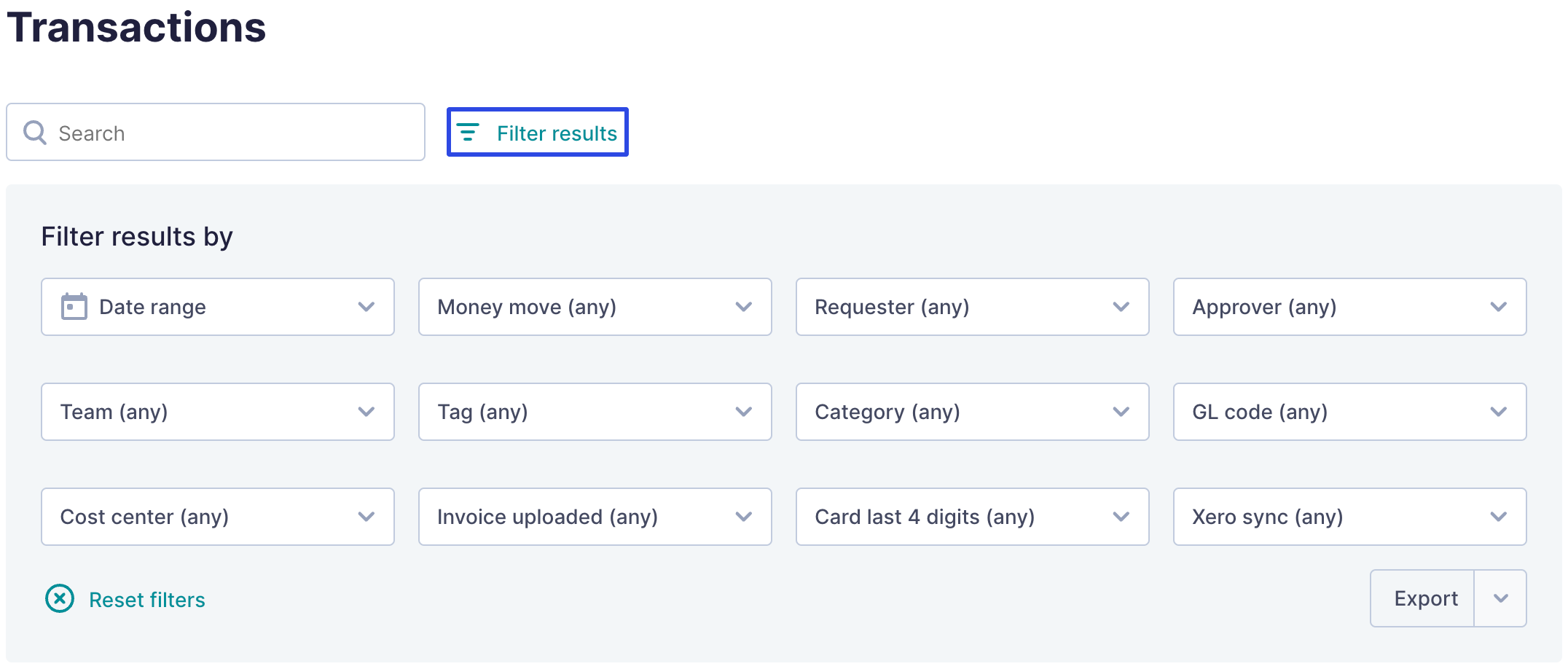 You can also search for specific transaction references, dates, descriptions or amounts, feel free to test it out in the search box.
All data from the Transactions tab can be easily exported:
In need of a bank statement? You can use the "Bank statement" button to create one.
Want to export the transactions? By using the "Export to .csv" button, you can choose the columns you would like to add to the sheet. For more details, you can always check out this article.
If you only want to export the invoices feel free to use the "Export invoices" button and they will be automatically downloaded.
In some instances, you may not want to export all the transactions into a .csv file or all invoices. If so, you can always filter the transactions until only the ones you want are displayed and then use the buttons to get the information on those.