In the applications tab, you will be able to see all the applications that are being used in your organisation, whether they involve payments with a Cledara card or not.

Depending on your role, you will be able to see the budget and payment details for only the apps you requested, those from your team and the ones you requested, or for all apps.
You can use the different filters to have visibility on only those apps you are looking for, or sort the list of apps according to the different options, like the owner, the amount of the last payment or the balance of the card, among others.
From this same page, you can add new applications by using the "Add new application" button or you can also import several subscriptions at once using the "Import" button.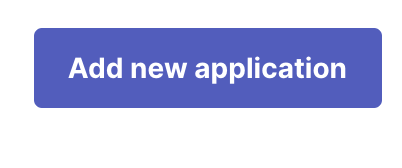 If you're looking to export all this information you can use the "Export" button on the bottom to automatically generate and download a .csv file.