Sometimes we need to make several payments for an application as it is possible that there are multiple subscriptions active.
Say that five employees are using LanguageTool; in order to manage those five individual subscriptions, we will need to set up the initial LanguageTool application and then add supplementary cards.
How, you ask? Let's see that!
Once the LanguageTool subscription has been created for one user in Cledara, we will have to go into the app and then click on "Add new card" in the Main card box.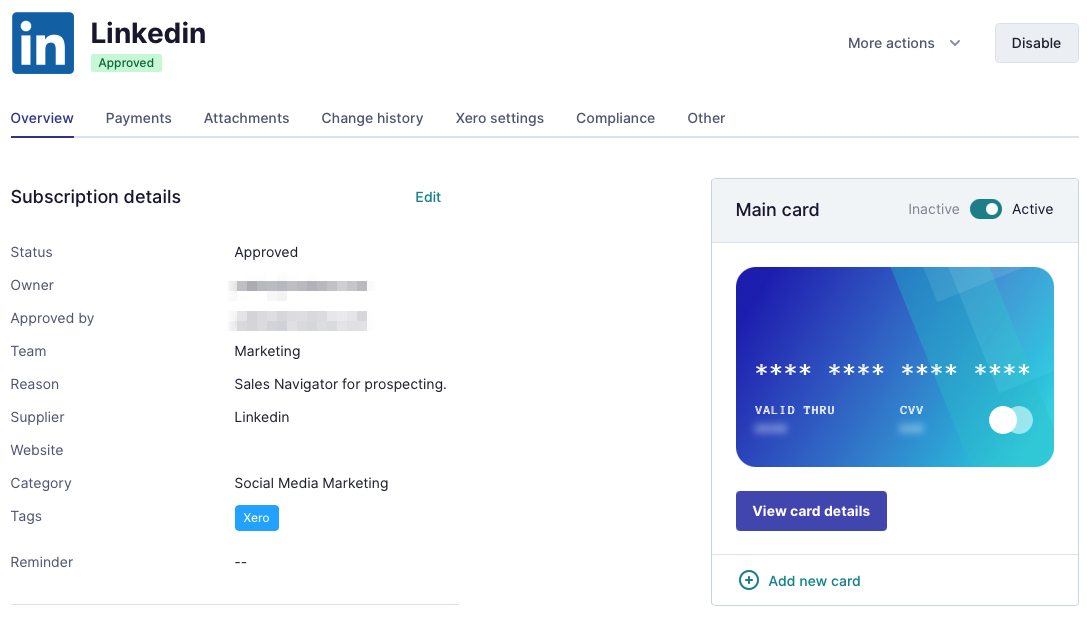 Afterwards, we will have to add the email for whom this new card is, and set an expiry date for it.
So far these two cards, the main one we already had set up and the new one we have created, will be sharing the original budget, so remember to update the budget to the new total amount needed.
As we have five individual subscriptions to pay for, we just have to add three new supplementary cards more and update the budget accordingly.
Once done, use the card details to update the payment method with LanguageTool and you are all set to go.
Let's see it in action: