Over time, more and more users will join your Cledara account.
Cledara is designed to help your business as you scale. With Cledara, you can add users and organize them into teams.
In order to start creating teams, go to Settings > Workspace Settings > Teams and members.
Then select "Add a new team", and add the name of the team.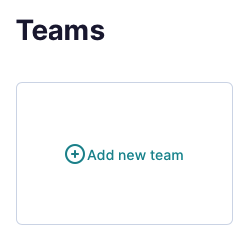 To add members to the teams, scroll down until you see the Members' list.
Look for the user and click on the "Edit" button on the far right. Then, select "Edit teams". You can now assign this user to (or remove them) from any of the existing teams.
Note: you can assign the same user to multiple teams and different roles.
Once you have selected the team you want to assign the user to, specify whether this person is a regular team member or a manager of the team.
Here's an example of how a team can look like: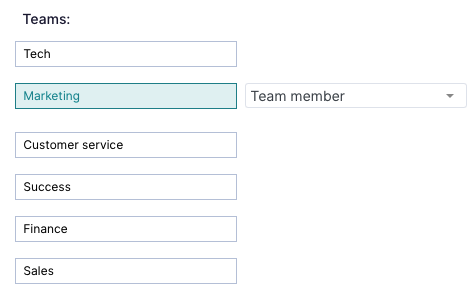 This will allow you to easily set up approval flows later on.
Once you have some teams set up, you will be able to check the Spend breakdown by teams in the Dashboard and have better visibility on how you're spending your resources.
Watch the video below to learn more about how to create and assign teams and team members: