If you have the approval flow functionality turned on and you are an admin or a team manager, you might get requests to approve new app subscriptions.
Whenever that happens, you will be notified via email that a new subscription has been requested and is ready for your review. Once you log in to Cledara, you will also see the notification by pressing on the notification bell icon that will now have a red dot next to it.
To review the request go to the Dashboard and then check the "requested" tab in the "Recently" box: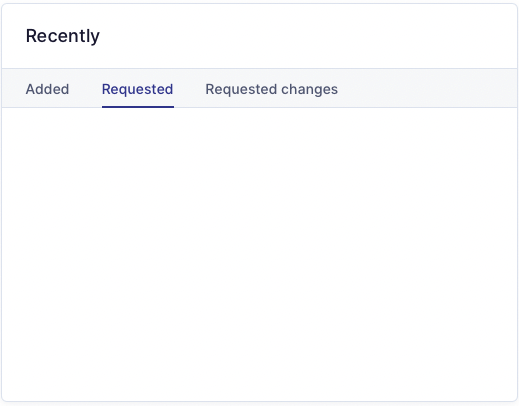 Whenever a new app is requested and you are set as the approver, the request will appear here, along with its cost. By clicking on it you will be able to either approve it or reject it, adding a reason why it was rejected for the requester to see it.
Let's see it in action:
And if you want to see more details of the new subscription: