To export the transactions record go to the transactions tab on the left-side panel.
Once there press the "Filter results" button.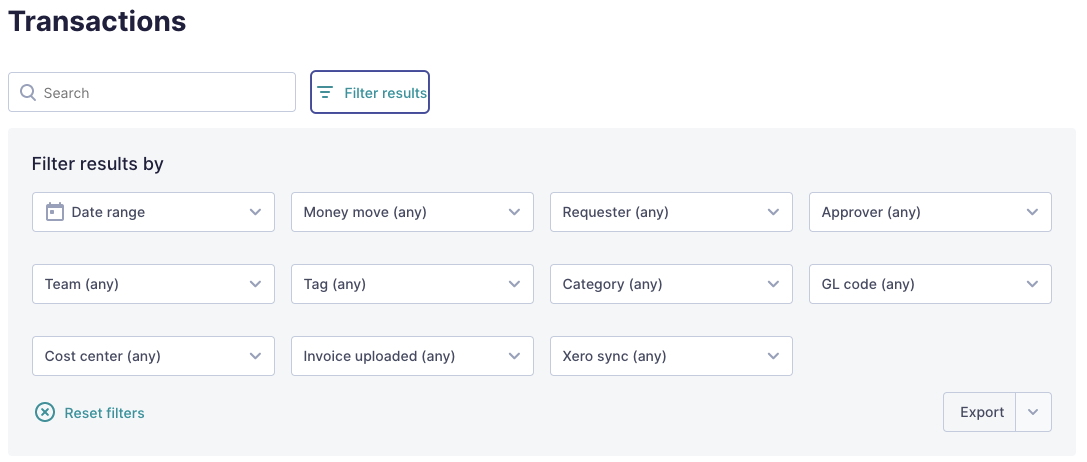 You can then apply any filters that you find relevant to only export the transactions that you are interested in. Once applied click the "Export" button.
There are three options to choose from:
to .csv: To generate a CSV file with all the transactions resulting from your search.

invoices: To export the invoices that Cledara has collected belonging to the transactions that you have looked up.

pdf statement: To generate a bank statement with the transactions you have filtered.